Creative trading solutions for digital and financial assets
Logos are not HFT Solution Property it belongs to respective Brands only.
HFT Solution integrate your strategies with brokers platform across FX,Binary Option,Equity,Fixed Income Product
We started back in 2010 . We are specialized in creating High Frequency , Algo Trading systems  and Robo Advisory System. We provide trading products for different aspects of trading .Every customer has its own need for the software, and we see that as an opportunity and  provide services for customized solutions . We are a team of enthusiastic developers who love to challenge every day and provide optimized solutions to our clients. We thrive for minimum Latency  applications so our customers can make money from the fast moving market.
We support the integration of following technologies
We're passionate about solving problems through creative communications.
Trading View Trade Copier
This can copy trade from TradingView to any stock broker. You can have other risk parameters to control your execution
No Need to change in your strategy in trading view
Read Alerts from browser and send those to any stock/future Broker
Control your Risk with customized dashboard
Read More
IB User Management and Reporting
This application provider wrapper over the interactive broker .
User creation and KYC with single api
Pnl and Position reporting for users
Trade placement using rest api
All type of order supported and product
Read More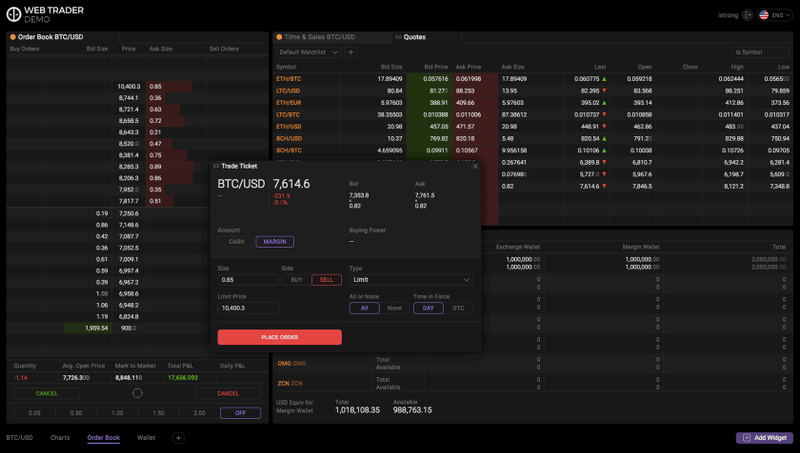 High Frequency Trading with OUCH and ITCH Protocol
This application is suitable for client who are looking for High frequency trading with Nasdaq or Borsa Istanbul .
7-9 micros second latency
Developed in C++ with best practices to get full advantage
Customized algorithm integration
Read More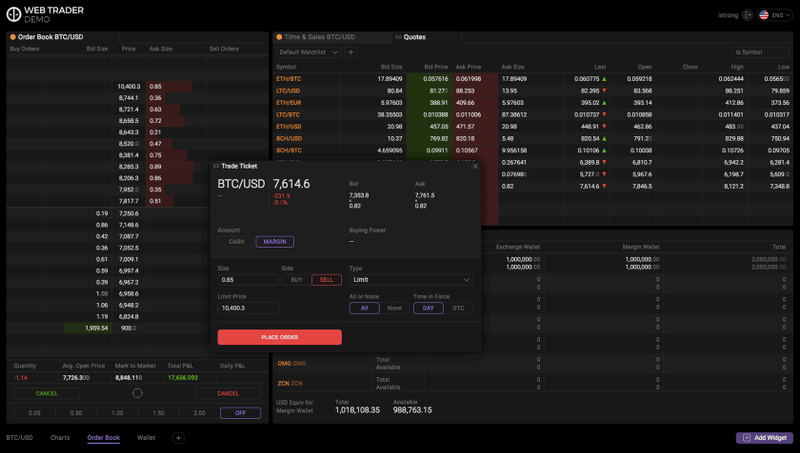 Direct Market Access with exchange
A trader has full transparency of an exchange's order book and all of its trade orders. Direct market access platforms can be integrated with sophisticated algorithmic trading strategies which can streamline the trading process for greater efficiency and cost savings. Direct market access allows buy side firms to often execute trades with lower costs. Since it is all electronic, there is less chance of trading errors. Order execution is extremely fast, so traders are better able to take advantage of very short-lived trading opportunities
Read More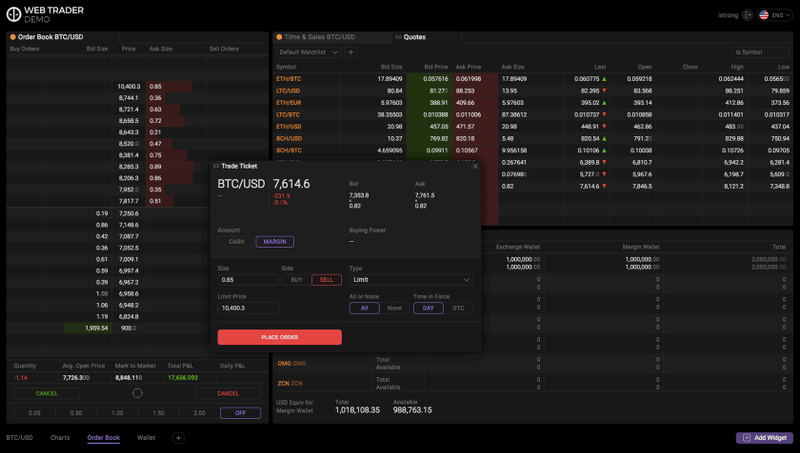 Stock/ Future Trading with Broker
Entry and Exit based on multiple indicator
Trade with Trend Indicator and candlestick indicators together
Trade Divergence on different time frame
Different strategy specific to contract/symbol
Watch all symbols in main screen to get Insight on one screen for all symbols
Read More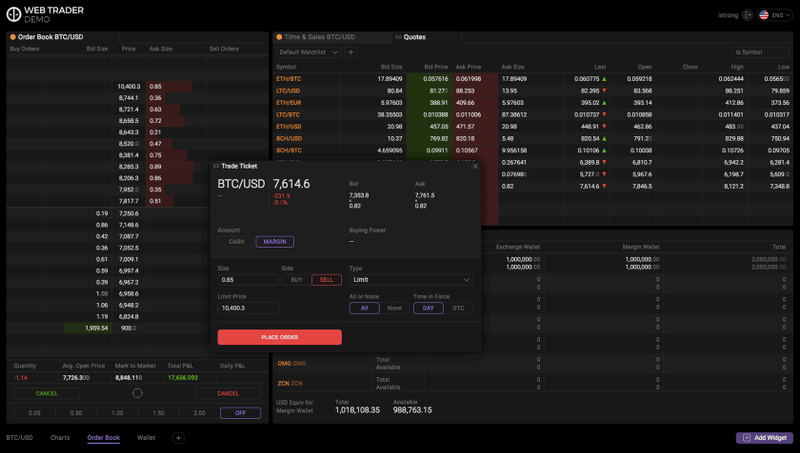 This product is suitable foreign exchange and Global payments provider and High Frequency Trader . They can see live prices from different Bank and Ecn and Can book the deal in Real Time.
Real Time Prices on FIX Connection
Rest api based so can be easily integrated in your app or website/software
Spot, Forward , spread is supported
Provide end to end management of Deal/Trades from Showing Live prices to booking and getting STP for accounting .
Nice Web based Gui interface for administration with ECN.
Read More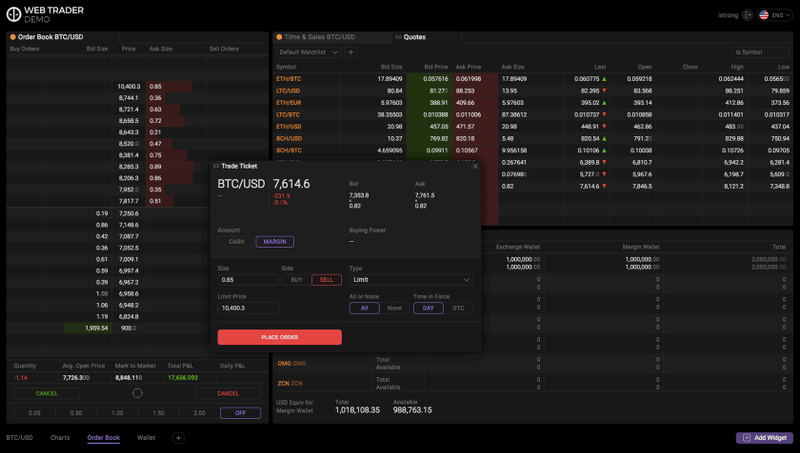 Fixed Income Market Data and Trading
Integration with Major ECN(Bondpoint, TradeWeb, Bloomberg etc)
Support All kind of workflow (g Bid Wanted/ Offer Wanted etc)
Provide Functionality to Hit Lift quotes and get the execution
Reporting execution to BackOffice system
Read More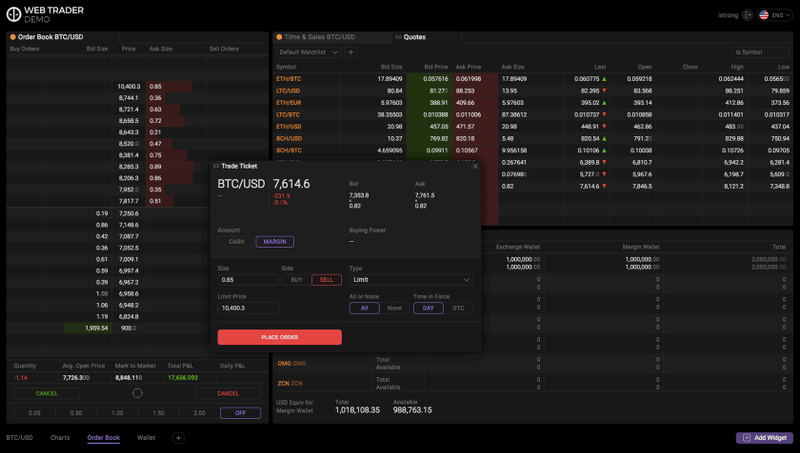 Trading STP to Saleforce/ Prime Brokers / FTP/ Customized Rest/Soap service /WebSocket
This solution provides reporting of your executions/stp to your salesforce account or your backend service
Support for more than 300 ECN/Exchanges
Live Streaming / Historical querying of trade is supported
Administration GUI for support
Read More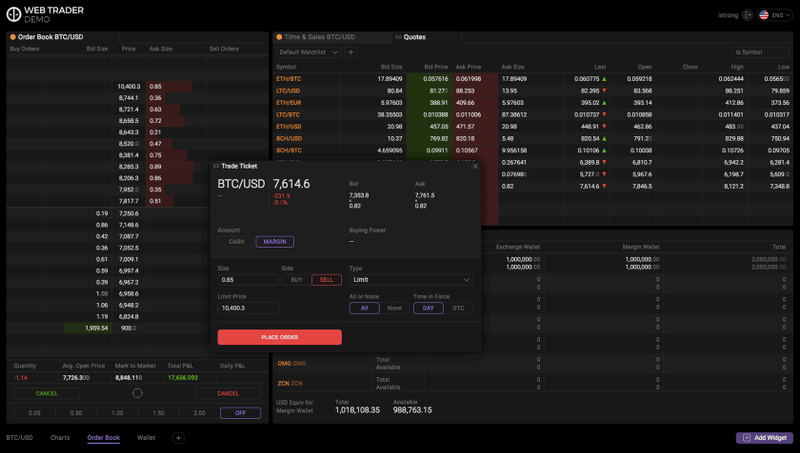 We're humbled to be working with such a great variety of clients that range from early stage startups to Fortune 500 companies.
"Magnificent talent. Know-how of FIX is phenomenal. Great communication and especially cooperative whenever we needed extra help with concepts or comprehension. Especially enjoy his broad analytical mind and the comprehensive nature of the solutions or architecture decisions."
"Bhavishya Goyal delivered a great job for our auto-trading bot and I enjoyed working with him. His communication was on point, all deadlines were on time, and his skills were reasonably strong. He helped me find additional freelancers to support the work. It was a pleasure working with Bhavishya Goyal and have jobs for him in the future."
"Was a great experience to work with Bhavishya! Very fast answers and support for everything, almost around the clock 🙂"
"Honored to work with Bhavishya! One of the best!"
We are optimists who love to work together
Let's collaborate and make an impact with our cross-discipline approach to design and deveopment.
Free Consultation